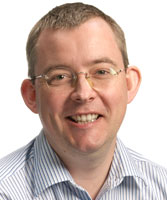 I was born in south London in 1969.
Writing stories as a child I soon developed a passion for spinning a good yarn. At the age of 14 I responded to a challenge from London's Capital Radio to write a short story depicting the computers of tomorrow. I won the competition!
As an adult, I stumbled into screenwriting after reading some material a friend had written. I thought it could be a lot better, and before I knew it, had set about editing and rewriting the script. I thoroughly enjoyed enriching it, fleshing out the story and generating story arcs for the characters. I was hooked!
After attending a scriptwriting course at the London Film Centre, I set about writing my own script, called Club World. It's said you should always throw away your first screenplay. I didn't. I sent it to the BBC, they rejected it, then I threw it away! I did get fabulous feedback though, which spurred me on.
My second screenplay fared a lot better: Bad Hair Day was a short-listed runner-up in the UK's Orange Prize for Screenwriting and is currently available for option.
I have just completed my third screenplay, a thriller called Kiss Off.