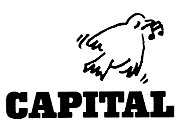 During late 1984 I decided to enter a competition on London's Capital Radio. It was being run by their weekly children's show called XYZ On Air, broadcast every Sunday at 4pm and hosted by DJ Kelly Temple. The show was an eclectic mix of music, interviews, features and the 'Computerworld' slot.
The competition wanted a unique view of the part computers would play in the future, and with the best entry receiving an Amstrad CPC 464 computer I pulled out all the stops, as any geeky 14 year old coveting a 'hot' piece of hardware would!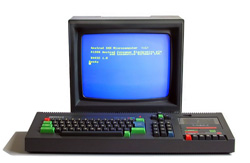 Well the judges must have liked what I wrote because I got a phone call at home from the presenter of the show telling me I'd won.
I think I got a big bigger buzz out of having my work acknowledged, than winning a computer and being on the radio - they were just nice bonuses!
You can listen to my entry at 01:23 and reaction at 2:44.